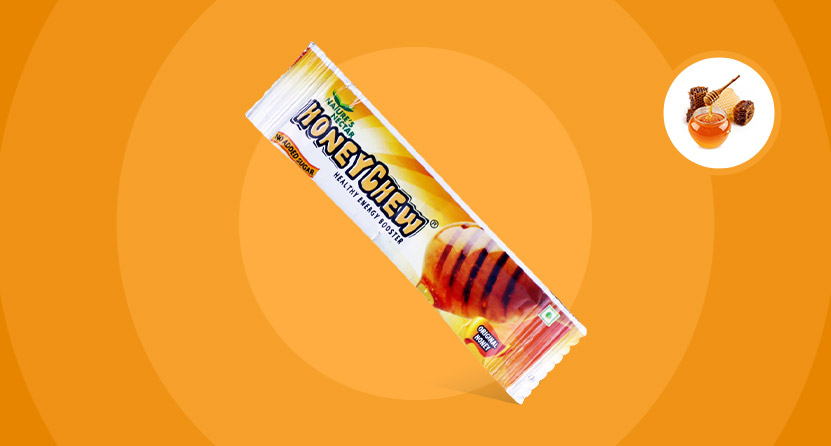 Original Honey
The good old of Natural Honey flavour is your fill of honey in its original form so that you feel the drizzle of delicious sweetness in your mouth.
Peppermint
Tease your taste buds with a medley of tangy, sweet and mellow flavors packed in the Peppermint flavour. It is an excellent mouth freshener.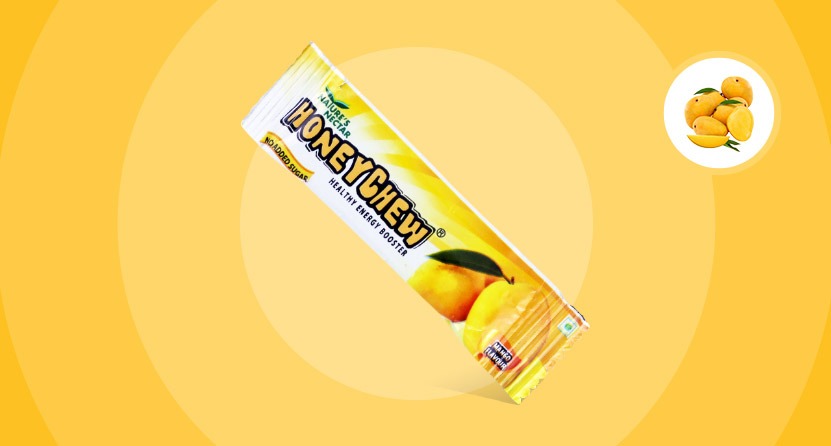 Mango
Slurp away the fruity and tropical twist of mango blended with the splendid sweetness of HoneyChew. It definitely makes a treat that you will love.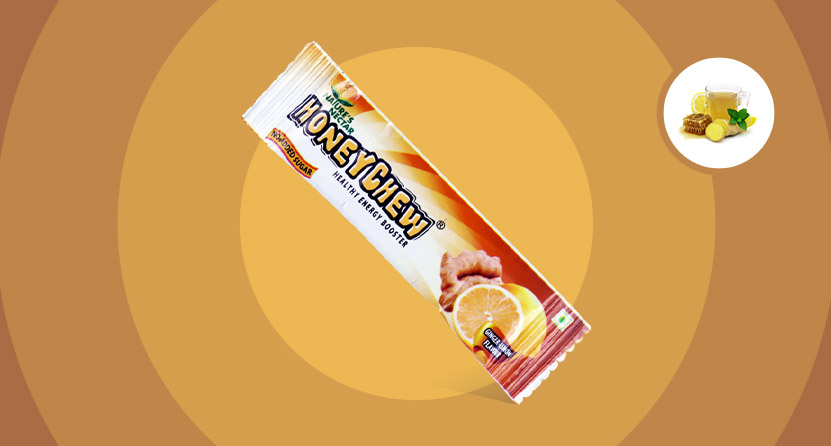 Ginger-Lemon
Tangy, hot, zesty and sweet – Imagine all of it in one go. Get ready for a flavourful gush in your mouth with the Ginger-Lemon flavour.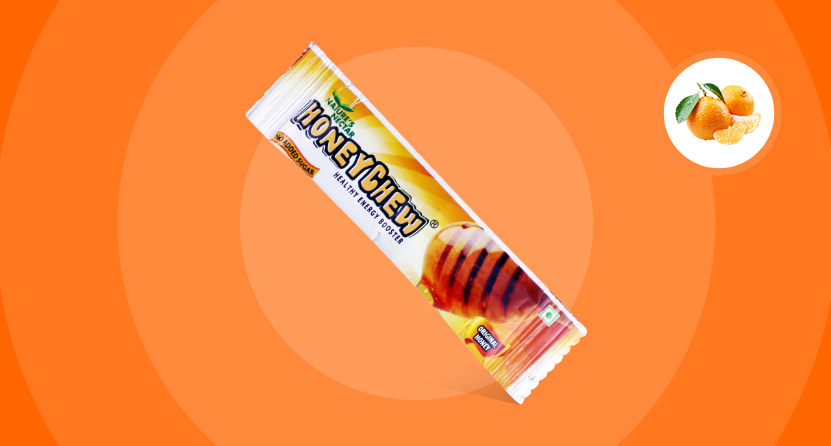 Orange
Refreshing, nourishing and simply irresistible – that's the orange flavour. The tangy, rich and sweet blend is definitely a pleasant sensation for your taste buds.